So in the spirit of 'something for every cyclist', we're moving from a few weeks of Beginners' blogs to a few on the longer, more challenging ride. (That's not to say we suggest going straight from one to the other; just that the part in between is a little more self-explanatory.) Planning your first long, challenging ride might seem daunting but knowing someone with experience will certainly help with the planning, not to mention the ride itself. What follows are some straightforward tips to fast track your planning.
Route planning
We've published a blog on the basics of route planning already which you can find here. However, for a long ride through a rural area, there are other preparations which will help.
You will probably want to pass through villages rather than potentially busy towns to restock provisions. If you think you'll be really strapped for time, look at passing through linear rather than clustered settlements where you can simply ride slowly through and shops, etc, will be on your route.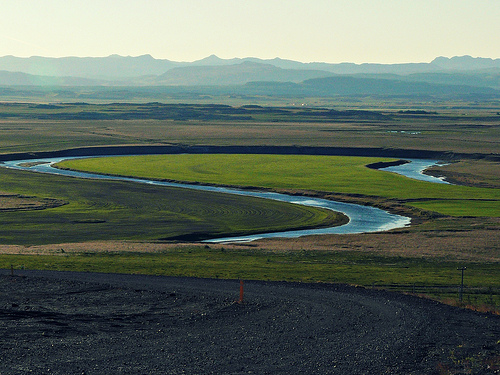 Then there's the question of gradients. There are a couple of things you can see clearly on maps which indicate potentially flatter roads or cycleways. Most railways tend to follow flat terrain as trains don't do too well on steep gradients. Look out for cycleways that run alongside railways if you're after a relaxing, flat cycling experience. Similarly, if you spot meandering river on a map, look at the topography of the surrounding roads carefully. The river is either snaking between hills or through a canyon so nearby roads could be very hilly. On the other hand, it could've eroded the river banks to form a floodplain, making the surrounding landscape is as flat as a pancake. Applying year 6 physical and human geography in real life; stay in school, kids.
Refuelling stops
Jot down town or village names and the distances into the ride where you will find them. It can be reassuring (or vital) to know when the next refuelling stop will come up if you decide to skip or miss the nearest one.
If you are travelling by yourself then you may need to do more research if you want to leave your heavy bike lock at home. Use Google Street View to find cafes or pubs with outdoor seating so you can refuel in peace with one eye on your prized bike. At a pinch, you can always dig into some fish and chips outside the shop.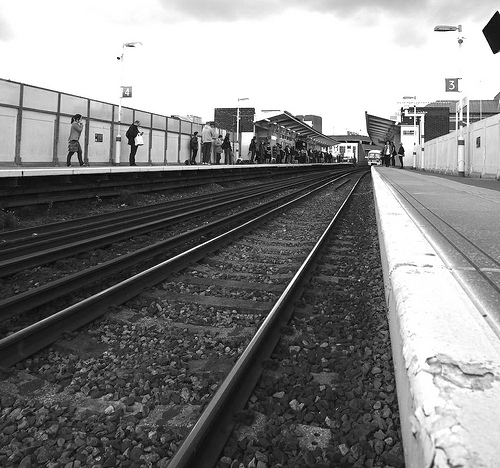 Contingency plans
Have a few contingency plans in the bag if you can. Are there train stations along the way and do trains run regularly around the time you expect to pass through? Is your ride a loop and, if so, can it be shaped like a figure of eight or butterfly shape? You can then decide along the way if you want to cut out a big chunk of the ride.
Do you have a supportive friend or partner who owes you a favour? Perhaps you can call them for a lift home in desperate times?
Keep your eggs in different baskets
This rings particularly true for multi-day rides. A good start is having more than one method of navigation, preferably include one that does not need any batteries. Perhaps consider riding in an area with plenty of road options so if there's flooding or a landslide for example, you can always make a minor rather than a 30 km diversion.
Try to plan plenty of refuelling stops or if you are only passing through one town, make sure there are a few shops there or you'll be in trouble if a shop doesn't exist anymore or is shut one day a week exactly when you need it to be open.
All the tips in this blog are collated from experience and we hope our past misfortune can be your gain. As with anything, the more you practise, the better you get. We won't let you go just yet as next week's blog will be about what to take on your really long cycle rides.