We all grow attached to our bikes, sharing some great cycling memories with our trusty steeds, but they can become the worse for wear. Some say the frame is the heart of the bike so without changing the frame, here are some suggestions of how to breathe new life into your bike.
Handlebar tape
This is in front of you all the time and can make a bold style statement. Get yourself some new handlebar tape for a refreshing grip. This is your chance to experiment with a new colour or pattern. Maybe you want to try a different level of cushioning or material too?
Saddle
This is another contact point between you and the bike. If you ride your bike a lot and wear padded shorts, you are probably on a fairly firm saddle which will soften over time so it will need replacing. If you are very much on the side of sitting on plushy saddles then you probably don't need to replace it for a while.
Tyres
Often overlooked but they can transform your ride quality. Get some new tyres and this is your chance to choose if you want to go for wider tyres for more comfort, more puncture resistant tyres or different tread if you go off road sometimes. This is another place you can add some bling to your bike with different coloured tyres now widely available.
Cables
Ok, we now have hydraulics to contend with but that generally has longer maintenance intervals. If you are still using cable actuated brakes and gears then replacing them should give you more responsive braking and more accurately indexed gears.
Chain
Old, worn chains present many problems which get worse the longer you ignore them. A new chain will help indexing your gears and reduce wear on the rest of the drivetrain. It should also mean you'll enjoy a much quieter drivetrain.
Cleaning
You might have noticed that the suggestions so far involve buying something new. Cleaning your bike will surprise you with how different your ride feels afterwards. Shifting c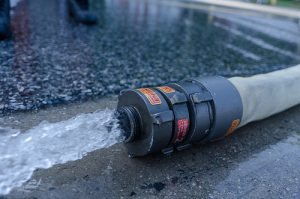 an become more effortless, the drivetrain should be quieter and braking is more responsive. More regular cleaning intervals will make the job easier and also give you the chance to spot faults on your bike components before they catastrophically fail. Think about using bike specific degreasers to dislodge the more stubborn grime that soapy water is too weak to tackle.
Maintenance
This should go hand in hand with cleaning your bike. If you waited too long before cleaning it then the brakes and derailleurs will probably need adjusting. Replacing the parts mentioned in this blog also requires skill and tools which are essential if you are thinking of going on long rides or touring. If you are not sure about what to do, we run council subsidised maintenance classes regularly that can help you get started; check out our upcoming classes.
Watch out for next week's blog about the Must have's for home mechanics; you will need some of these tools to help you with the maintenance jobs we've mentioned in this blog. What do you do with your bike to give it a new lease of life? Let us know in the comments section.