Cyclists walk among us and here's how to spot them hiding in plain sight. You may find out one of your friends, family or colleagues next to you right now is a secret cyclist!
The helmet hair
This one is no secret. The dreaded helmet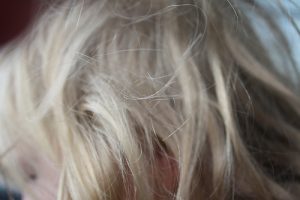 hair is particularly noticeable if the helmet goes on wet hair. Not everyone can actually fit a helmet on their head but if they do, there's a high chance they've just molded their hair style for the day. There are some exceptions here: slightly curly, short hair may allow you to go undetected and really messy hair is immune to helmet hair syndrome.
Helmet strap line
This is a seasonal feature and it's hard to notice if you don't know what you are looking for. It's a tan line from the helmet straps running down from in front of the ears to the jaw.
Thigh tan lines
These appears on lycra clad cyclists. When they are in their casual shorts, you should find definitive tan lines somewhere above the knees. These are also a seasonal feature but they can outlast the winter ready to be reinforced again in the next summer. (If you are one of the lycra-clad then you will and know what to do with the gripper placement, and if you don't, you will be introduced to The Rules in due time.)
Funny walking
No I am not talking about the result of long hours in the saddle. Some cyclists wear shoes that clip into their pedals that makes walking a little difficult and usually noisier (though some manage to be less noticeable). But there's no mistaking it if you see someone walking like a penguin and sounding like they are tap dancing as they go.
The splash
Your colleagues probably didn't have a toilet accident on their way into work. The chances are that they cycled into work on a rainy day on a bike without mudguards. They know full well it will happen and generally bear the splash marks on their lower back with a kind of biker's bravado.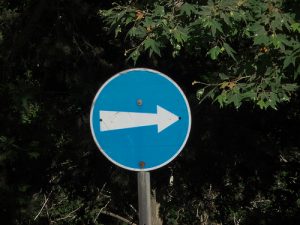 Local geographical knowledge
They will know the names of obscure local villages, shortcuts or only know the names of the hills rather than the road names. If they start making reference to Strava segments then they are just showing off or they have a partner in crime who's equally Strava obsessed.
Their waterproof jackets
I will leave you with the rarest sign but it's a sure sign. Most cycling tops (jerseys, gilets, jackets) have pockets on the lower back for easy storage and access to food and other accessories during a ride. While not many cyclists wear these tops with casual clothes, you do occasionally spot them. And if you do, give them a high five because cyclists are awesome!
If you don't cycle and these don't put you off then you should probably join us. We will welcome you with open arms one arm because we always keep the other one firmly on the handlebar.
Cycle Confident provides Cycle Skills and Family Cycle Skills sessions and are FREE for people who live, work or study in selected boroughs. If you want to go on leisure Led Rides, they are FREE or subsidised.